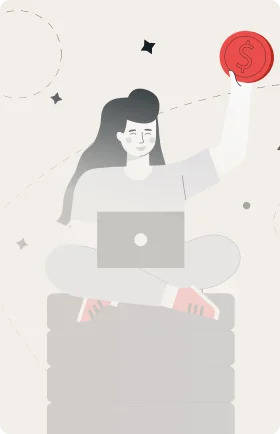 Get Paid to Share Your Expertise
Help shape the future of business through market research studies.
See Research Studies
Barbara Zimmerman, Vice- President & Director of Recruiting at Ivy Exec, recently interviewed Ty Ahmad-Taylor, the Founder & CEO of FanFeedr, founded in 2008.  Ty has worked at the intersection of technology and interactive media for several years:  as SVP, Strategy & Product Development, MTV Networks, Music & Logo Group, as Director of Strategic Planning, Broadband Group, Comcast Corporation and as Chief Creative Architect, Meta TV.  Ty serves on NY Digital District and All for Good Boards. Fanfeedr.com is a new, leading social media site providing sports related content, curated from 10,000 global web sites, newspapers, blogs and official team sites, as well as its own original content. 
Barbara Zimmerman: Ty, it's a pleasure to place a spotlight on your growing firm.  How would you describe FanFeedr?
Ty Ahmad-Taylor: Barbara, I appreciate the introduction to membership professionals at Ivy Exec, Inc.  Fanfeedr is a consumer facing web service for media aggregation, social value and social traffic acquisition for media. We want to provide sports fans with their sports fix!   We engage them where they live on social media and link with fans through Twitter and Facebook currently.
Barbara: Ty, who comprises your senior team currently?
Ty: In addition to me, we employ senior engineering talent, from stints at Verizon, online gaming platforms and major advertising organizations, to build out and maintain technologies. We also employ a leading sports editor, Joe Gill and a few other fulltime employees. Writers work on a contractual basis.
Barbara: What key partnerships do you have?
Ty: We have created partnerships with the NBA, NFL, NHL, MLB, Premiere League, NCAA, football, basketball, soccer and more.   We have particular partnerships with the Washington Red Skins, NFL, Philadelphia Eagles and the NBA, the latter, in a key marketing relationship.
Barbara: What kind of employee, in terms of experience, skills and personality, would thrive at fanfeedr.com?
Ty: The ideal fanfeedr.com employee is a self-starter with attention to detail, who can veer between the tactical and the strategic with ease.
Barbara: Can you give us information on the firm's growth over the past year?
Ty: We're growing quickly in an organic way on the web through 'virality' or word-of-mouth.  People who like our site tell others, who then like us at Facebook and Twitter and tell more people.  We're growing in viewership between 20 and 30% each month.
Barbara: What are some strategic objectives you can share with us?
Ty: Pinterest grew by mapping to an "interest graph."  We can apply our sports fan model to many other verticals, including music, television, finance and fashion.  We've just begun what I foresee with time.
Barbara: Ty, thank you for sharing your firm's niche and key directions.  We wish fanfeeder.com great success.
Find out more about job opportunities with companies like FanFeedr! Apply for membership with Ivy Exec.