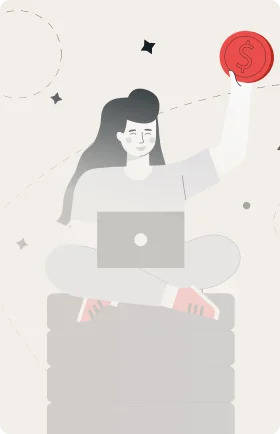 Get Paid to Share Your Expertise
Help shape the future of business through market research studies.
See Research Studies
With all that is written about how organizations should transform culture to engage employees, I can't help but think about the opportunities that we have as contributors to transform our companies.
Our own actions shape our careers, and the fact remains that workplaces are built upon a two-way partnership — where both employers and employees contribute to eventual success.
I would venture to say, that the dynamic between the two becomes more vital with each passing day. Yes, the door swings both ways.
To consider this, we should examine the unspoken "organizational contract" that we make with our employers.
What should we, as employees, do to maximize our contribution? I've talked to supervising managers–from sales to consulting–to get a handle on the attributes they often see in their best contributors. Here's a list based upon that feedback:
Strive to be industry savvy.
If your are not keeping up with the current "hot buttons" in your industry, you are probably letting yourself and your employer down. The internet offers endless possibilities to tackle industry specific topics. You can have a brief chat with an in-house expert as well. Get up to speed as quickly as you can.
Bolster your level of business acumen.
Not sure how your role affects the bottom line? What your boss really does? Do you understand exactly how your organization makes and loses money? Devote an hour a week to this key business "muscle."
Take a broader view of your work.
When completing an assigned project, try not to simply just check off tasks on your to do list. Always focus on the end-user — whether it is an outside client or someone within the organization. How can you craft your work so it becomes more valuable to them?
Work with a sense of urgency.
High-potential employees see the necessity to build a clear road map and stay on task. As one Senior Vice President described, "They get up in the morning, have a plan, and want to accomplish their goals."
Ask about company initiatives.
Be as concerned about your organization as you would like them to be about you. Inquire about current challenges and initiatives. Offer help where appropriate — you'll be the better for it.
Know your fellow team members.
Are you assigned to a team? Being a team member is an art form — and an important part of work life today. So, do your research. You'll be more invested in your team if you know the backgrounds of your fellow team members. If you have a tendency to "turn off" opposing opinions, you may look at things quite differently, when you know a little more about the source.
Don't play the career comparison game.
Career progress is an individual process. It may be frustrating when a fellow employee climbs the career ladder more quickly than you — but there may be a perfectly good reason. Don't "abandon ship". Trust in your value, and have confidence that you will also excel.