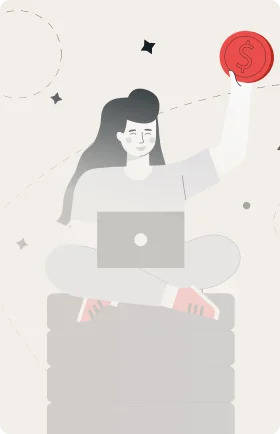 Get Paid to Share Your Expertise
Help shape the future of business through market research studies.
See Research Studies
Early in my career, I interviewed for a role as an assistant at an elite wealth management firm.
The recruiter for the position called me afterward and said there was concern regarding my confidence level. The executive I'd be working for said he felt I didn't appear to be certain of my capabilities. Thankfully, I was given another shot and this time around, I amped it up and threw humility out the window. I got the job.
On the other end of the spectrum is one of my current clients, Tom. Though only 27-years-old, Tom has some impressive experience and a world-class education. He also has an ego a mile long and a few unrealistic expectations regarding his career opportunities. At the end of one recent interview, he told his interviewer he was in high demand and needed an offer on the table within 24 hours to even consider the position. The interviewer told him on the spot not to hold his breath. Tom is still job searching.
During the interview process, you need to appear confident but not cocky. But the line between them can be hard to see. You want to demonstrate that you know you can do the job exceptionally well and that you're a highly marketable asset.
But if you push too far, your credibility is at risk. Cocky professionals are unlikable and, more often than not, people regard them with suspicion. There's no way you can be as great as you think you are.
These 8 tips will help you strike the right balance during job interviews.
Clearly define your past successes using facts, not feelings.

When discussing past successes, give credit where credit is due; acknowledge that others played a role as well.

Don't exaggerate your successes.

Don't be afraid to acknowledge failures, but focus on the lessons learned.

Don't be afraid to acknowledge areas for growth and improvement, but focus on what you've already done to address these things and how far you've already come.

Show your enthusiasm for this role and this company, but be sure they know you're not limiting your options.

Don't make your interviewer "sell" you on the role or the company, but do ask probing questions to learn more.

Make reasonable requests regarding compensation, but leave room to negotiate.