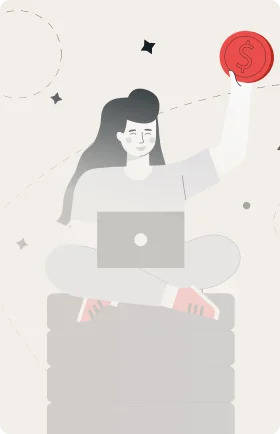 Get Paid to Share Your Expertise
Help shape the future of business through market research studies.
See Research Studies
Does your resume read like a novel, or a conversation?
When it comes to your resume, the language is different, the grammar rules can be bent, and certain words will have more importance than others. For this reason, if you try to read your resume out loud as you would a script or speech, it would sound unnatural.
But that's ok! There are written (and unwritten) rules to be aware of when writing your resume.
We spoke to Career Advisor, Resume Specialist, and Wordsmith, Lilly-Marie Lamar for these quick and easy grammar tips for your resume.
1. Cross your T's and Remove the I's
Scan your resume and look for bullet points that begin with "I." When it comes to your resume, a well-constructed bullet point begins with a verb. "Your resume should read like a list of achievements, not a complete story," says Lamar. Starting with "I" turns your resume into a one-way conversation.
If your resume contains too many "I's," you also run the risk of writing a resume that reads self-centered. "Your resume should articulate what you offer employers (W.I.F.E – What's In it For Employers)" says Lamar. It's a balance between proudly displaying your achievements and not coming across as self-focused.
2. Don't Add Adverbs
Don't modify, or distract your power verbs with adverbs. For example, you don't need to state that you "successfully launched a new product to market," or that you "diligently managed a large team with 25 direct reports." Tighten it up and state that you "launched a new product" or "managed 25 direct reports." It saves space, and eliminates 'fluff' words.
More on 'fluff' words: remove them from your executive summary. "We have no doubt that you are a "Driven and results-oriented professional," says Lamar, "but so states every other resume that employers read." These words often make you blend in with the other resumes, and also take up space.
3. Start With Power Verbs
You may have read about power verbs in previous articles. Know that they can start your sentence in place of "I" (see point 1). For example, "Delivered $3M in sales" is much stronger than "I was directly responsible for creating $3M in sales." The latter example not only contains an adverb, but also distances the reader from the valuable results. Cut to the point to save on resume space, and up your impact.