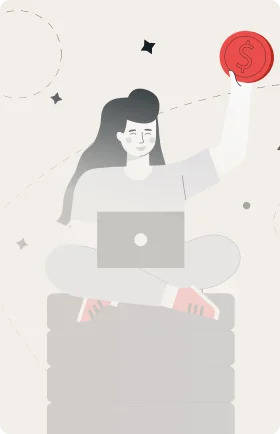 Get Paid to Share Your Expertise
Help shape the future of business through market research studies.
See Research Studies
Recruiting is a dance. It is also a chess match and a game of poker. As a candidate, it is confusing and frustrating. Believe me when I tell you, it is just as confusing and frustrating to organizations and recruiters.
There are times in the recruiting process where you are being chased, and there are other times when you are doing the chasing.  Do you know where you are in the process?
Let me put it this way.  Recruiting happens like this:
Recruiters get positions

Recruiters call candidates and asses their desire, abilities and availability, then chase candidates OR candidates hear about the roles and chase the recruiters

Candidates get involved in the process

Recruiters submit candidates to the role

Candidates wait

Recruiters wait

Recruiters chase the candidates to hire OR candidates chase the recruiters to hire
It is interesting isn't it? It all boils down to the final point in recruiting. The stars all have to align. So the recruiting process flows pretty easily until the end. What happens at the end of the process that slows things down?
As a candidate it could be negotiating money, time off, benefits, or the title and scope of work. It could be determining whether or not to make a change at all. It could be concerns about the company culture or direction. If any of these things are in question, the RECRUITER is chasing the candidate.
---
---
Now let's flip the coin. As a candidate, you need a job. The job is what you have been looking to do for a long time. The recruiter and manager have 3 other candidates that are similar in nature. As a candidate, you are selling the company on why you are the right fit for the role. The CANDIDATE is chasing the recruiter!
You see, it happens both ways. Sometimes you are doing the chasing and sometimes you are being chased. It just works that way. As mentioned in the initial paragraph, to win this game in chasing and being chased, it is important to be strategic in every move you make to win.
Sometimes you want to show your cards while other times, you really need to stay put. Every email, every exchange is so vital in the outcome of the hire. Every conversation needs to be well thought out. As a candidate, you should really think about how you would react with every move that a recruiter makes.
Candidates should ask probing questions like "When is an appropriate time to follow up". When candidates ask this, they show interest and follow the guidelines without overbearing the recruiter or manager. It is important to know though that candidates need to show urgency. Candidates shouldn't forget it is a candidates market and they hold the upper hand MOST of the time.  If a manager is resistant to move things quickly, it is important not to be pushy. Every situation is different and every communication shows how you would handle a situation. Be strategic.
---
---
One of my favorite emails from a candidate was titled "Interview follow up, "Alphabet" soup? What a day!" In this email my candidate talked about the days events and how Google had plans with every letter of the alphabet and also talked about next steps in the interview process without being pushy. The email was sent at the end of the day when my candidate knew the hiring manger would be checking emails. If he would have emailed at 2:00 and said "need status update" things would have gone completely sideways.
As a recruiter, I can tell you I lose from time to time. Every time I have chased a candidate, I can usually pinpoint the missed hire to a conversation I had or over-aggressive behavior. While being aggressive is important, it is equally as important not to spook the candidate.
What can you do differently when you are chasing? What about being chased? A candidate obviously wants to get the best possible job for the best salary possible, but they too don't want to spook the recruiter or manager.
Breathe.
Take time to evaluate the scenario.
Ask advice from a colleague.
 If you make it to the final stage in the recruiting process, you have done something right. Now before you get too anxious, slow down and make sure the next move is the right one. If you do it right, you will have the upper hand. After all, that is how recruiting works.
---
---