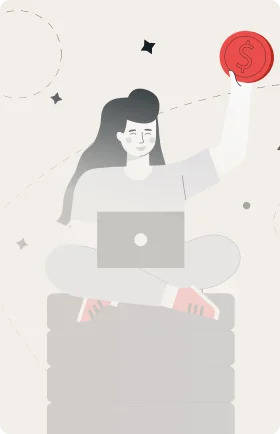 Get Paid to Share Your Expertise
Help shape the future of business through market research studies.
See Research Studies
You just got a promotion and are now faced with the task of managing a whole team (!!) for the first time.
It's an exciting opportunity, but also a challenging one. If you're feeling a little nervous, that's understandable — but also know that you have no reason to be if you follow the steps below:
Identify your Managerial Persona
– You'll need to identify what type of management style you'll be utilizing. Will you be authoritative? Affiliative? Democratic? Having the self-awareness to understand this is an essential leadership skill to develop.
– Look to the habits of other successful managers as a sort of template — what all can and should you incorporate?
Also read: How Will You Lead? Approaches to Authenticity and Decision Making in Leadership
Your Communication is Key
– As a manager, you should get used to the idea that you'll be regularly giving others feedback. Learning how best to provide constructive criticism now will serve you well in the long run.
– Similarly to the above point, effective communication is crucial to any manager's success. Study up on how best to articulate your wants, needs, and frustrations to your team.
Send Good Vibes
– Don't forget to tell people what they're doing well, too, and to thank them for their hard work!
– What's your emotional intelligence like? It's time to develop this skill even further if you're going to correctly assess people's strengths and effectively manage a team filled with varying (and sometimes opposing) personality types.
You Set the Tone
– Set SMART goals for your team, and have regular conversations about career goals on both a professional and personal scale.
– Part of managing others requires being able to manage your own time well first. If you procrastinate, then your whole team will fall behind.
Also read: The Biggest Mistake You Can Make When Setting and Working Towards Goals
Create the Right Environment
– You'll also need to be able to manage workplace conflict, too. If egos clash and tensions rise, how will you handle it? A manager can make all the difference in whether a workplace feels positive and safe, or totally toxic.
– Don't earn the reputation of being a competitive boss; talk more than you listen, don't feel (or at least act on) the need to provide input on every last detail, and show your team that you trust them to make great decisions even when you're not around to monitor them.
– Allow people to make mistakes (within reason). The impact of your team will be stagnant or limited at best if you don't enable employees to take risks and try new things.