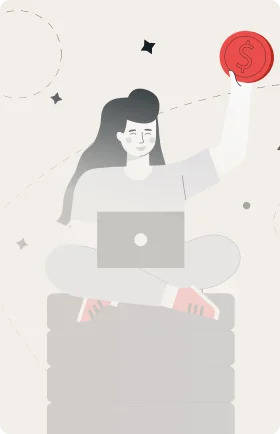 Get Paid to Share Your Expertise
Help shape the future of business through market research studies.
See Research Studies
As you start off on your search for the right EMBA program, you will consider lots of business schools.
From the super prestigious to the small school next door, you might be looking at program location, structure, and prestige – but what about class size?
While you might think that getting into a business school of your choice is the biggest challenge, finding a program that has a class size that works for you is just as important.
Why Does (Class) Size Matter?
The size of your EMBA class has a big impact on your business school experience. Smaller classes carry certain advantages. You'll have more opportunities to work with your classmates and more personalized attention from your professors. It might also be easier to concentrate because you are better engaged.
However, large classes do have their advantages. Even though you might not get a chance to interact with your fellow students quite as much when you are part of a large cohort, you are going to have more possibilities to create the type of networks that can help you get ahead in the professional world after graduation.
Your fellow students also make a difference. In an EMBA cohort, you are in a classroom with people from all different backgrounds and experiences. They bring different knowledge sets to the table, and that enhances your business knowledge in ways that your professors can't on their own.
Understanding Class Size
Class sizes amongst EMBA programs can vary wildly. While they typically won't be as large as your largest undergrad classes – which can go into the hundreds – there is a significant difference between cohort sizes depending on your business school. Check the full listing of 2017 EMBA Program Rankings here.
Choose the Columbia Business School or Michigan State University's Broad Executive MBA and you will be one of 137 and 150 students respectively. In contrast, Sobey Saint Mary in Nova Scotia has an average class size of just 20 students. Some other EMBA programs with less than 30 students in each cohort include the Global Energy Executive MBA at the University of Calgary, Fordham University in New York, and the Purdue IMM Global EMBA Program.
Are Bigger Classes Best?
When the class size is very large, it can be easy to be lost in the crowd. Your professors might not remember your name and it is entirely possible to go your entire program without talking to some of your classmates – but they do have their advantages.
When an EMBA class is turning out 150 new graduates every year, it is also producing 150 new graduates that can be part of your professional circle and an even larger alumni network. Many of those people will have jobs at companies where you would like to work and they know people you would like to know. While a large alumni network is no guarantee of any help in your professional life, graduating from a larger business school cohort provides you with a larger network to potentially leverage.
Large class sizes and the alumni networks they produce also tend to attract more job offers. Recruiters, both from agencies and large corporations, will spend more time on campus because there are more people to meet and a larger pool to consider.
Plus, you will still have the ability to build the types of close connections that smaller class sizes offer. In large EMBA programs, you will often be separated into groups, be it by specialty or for a particular assignment. As such, you still get a chance to make deeper connections with your fellow students than a large class size might indicate at first glance.
Reasons to Choose Smaller Classes
That said, being part of a smaller cohort does have certain advantages. You will certainly have more attention from faculty members. Your professors will know your name and may be able to give you personalized help, be it in your coursework or advice for your future endeavors. You will also get to know your fellow students on a much deeper level because you will be working with each other more often than is possible in a very large class.
Which is Better?
Deciding which is the best class size for you comes down to two things. First, how do you learn best? Do you thrive on the excitement and noise that a large class brings? Or, do you prefer close interactions and small groups? You know what works best for you. Honor that. Secondly, what are your expectations? Are you hoping to build a large number of connections and learn from your classmates' experiences? Or, are you content with learning about fewer industries in a deeper way?
In any case, what matters most is that you reach to and make connections with your classmates. Whether that starts with a small group or a seat beside each other in a large lecture hall, it is the connections you make that matter most.