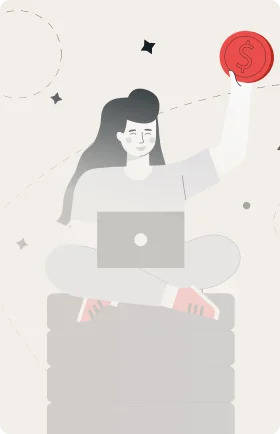 Get Paid to Share Your Expertise
Help shape the future of business through market research studies.
See Research Studies
Some industries are known for holding a preference for candidates with industry experience (healthcare, for instance), but things are changing. In healthcare, for example, dealing with rapid changes in technology, competition and consumer preferences is becoming more open to hiring candidates without a background in the industry. Other sectors dealing with similar pressures are following suit. If you don't have industry experience, how can you effectively position yourself to be considered and—potentially—land the job when applying in a new industry?
4 Key Strategies for Applying in a New Industry
1) Know the Industry
Whether or not you have industry experience, it's important to thoroughly know and understand the industry, how the job you're applying for impacts the industry and what candidate traits are likely to stand out. "You can learn a lot by doing independent research and meeting with people in the industry you want to move into," says Nancy Noto, an HR consultant and founder of NPN Consulting. Other ways of gaining insights include going to events and networking. "Express your interest in that industry in your cover letter and share specific points of view on the market, products, trends, etc.," she recommends. Indicate why you care about the industry and why you want to work in it.
Demonstrating that knowledge when applying in a new industry is a great way to indicate to recruiters, HR pros and hiring managers that you've got what it takes to bring big benefits to the organization—even without industry experience. That's what it takes for an effective job search.
---
---
2) Write to the Requirements
"When applying to a job outside of your industry it is important to go through the job requirements step-by-step and adjust or rewrite your resume to best reflect those exact job requirements as best you can," advises Debbie Winkelbauer with recruiting firm Surf Search; she has 25 years of experience as a recruiter. Don't do what all too many do, she says: send the same resume out to every company in any industry. "You cannot expect a hiring manager to figure out why you are qualified even though you are in a different industry."
To launch an effective job search, clearly state exactly how your skills are transferable. Do this in the summary section of your resume, and in your cover letter. Review and revise your resume to specifically target the requirements of each position you're applying for—using industry language that you've gleaned from your research and the job description or posting.
3) Target the Pain Points and Make Your Pitch
Donna Svei is an executive resume writer with Avid Careerist. "In my experience, if someone wants to change industries, they have to show how their skills will transfer into a new industry or they need to hit a pain point," she says. She offers two examples:
"When I recruited for the then-fledgling mobile industry, I looked at how they made their products and their distribution channels. They were all automated. I asked myself about other B2C industries with automated product creation and distribution. I landed on banking for two reasons, it met my automation model and the industry was being deregulated, which meant there were a lot of people looking to make a move. I successfully placed several people in the banking industry with mobile companies."
"In another case, I was recruiting for an international NGO who needed a Director to run worldwide internal services. I thought they would think I was nuts when I suggested a person I knew from the hospitality industry. Instead, they got it instantly. Their pain point was internal customer service. They loved the idea of a hospitality executive. They hired him and promoted him to VP within six months."
Put yourself in the head of the company, the recruiter and the hiring manager. What are their pain points and how can you bring your background and experience to bear to help them address those pain points?
---
---
4) Stand Out From the Masses
Rich Franklin is director of recruitment with KBC Staffing. As the economy has improved, says Franklin, he's dealt with a number of clients who have struggled to find candidates with industry experience and are, therefore, willing to entertain high-caliber candidates he represents from other industries. He's been successful in helping his candidates land interviews, and jobs, by following these steps:
Focus on relevant skills, rather than niche expertise. "For example, if you are applying to a company undergoing a restructuring and you have experience with that process, highlight it in your cover letter and resume to emphasize the common ground between what you've done in the past and what your new employer might need at the moment," Franklin advises.
Show your enthusiasm for learning. "Indicate how your past training and education show your ability to learn on the job and adapt to new circumstances," Franklin recommends.
Try an alternative approach that will help you stand out. "When a company posts a good-paying job in this job market, they can receive hundreds, if not thousands, of resumes," Franklin says. "With that much competition, it's difficult to stand out, especially when you don't have the perfect background. You will therefore often have to go the extra mile by creating an alternative resume. A YouTube video or a website that showcases your skills and their relevance to your new career can go a long way to convincing the right people that you have the passion to make a big career shift."
Applying in a new industry can be intimidating. But taking the time to do your research and paying attention to the details that can help you stand out in meaningful ways will pay off.
---
---