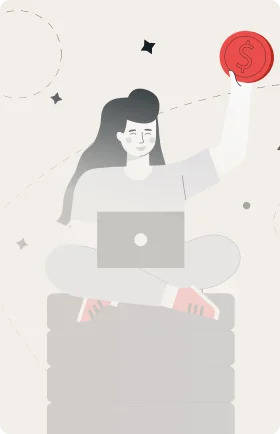 Get Paid to Share Your Expertise
Help shape the future of business through market research studies.
See Research Studies
Confidence boosting is a must for professional women…
If you're a professional woman who sometimes struggles to feel confident in the business world, you're not alone. Research shows this is a very common feeling, no matter how senior or experienced you may be. Though not often discussed, confidence boosting mindset shifts and practices can be an important endeavor to undertake to help women advance in their careers.
Executive Coach & Leadership Consultant Dr. Susan Bernstein offers you a fresh new perspective to think about and experience confidence, along with mind/body practices for cultivating authentic success. You'll come away feeling stronger, with:
Approaches to help you feel great about yourself — even in new and unfamiliar situations
Mind-body tools to allow you to stand up for yourself
How to speak up for yourself more confidently
Ways to recover from setbacks and disappointments more easily
---
About the Presenter:
Since 2001, Dr. Susan Bernstein has helped existing and emerging leaders navigate through change, uncertainty, and conflict so they thrive. Through her executive coaching, her clients gain strategic perspective and psychological insights to elevate their leadership, build stronger relationships, and make a greater impact in the world. Before launching her coaching practice, Susan held demanding leadership roles at Franklin-Covey, Intel, and Accenture. She earned an MBA at UC Berkeley's Haas School of Business and a PhD in Somatic Psychology at the Santa Barbara Graduate Institute. You'll find Susan's thought leadership in Fast Company, The Huffington Post, Thrive Global, and Psychology Today.  Connect with Susan at www.DrSusanBernstein.com.