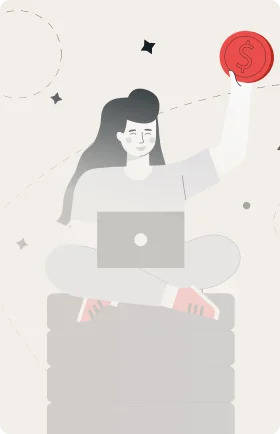 Get Paid to Share Your Expertise
Help shape the future of business through market research studies.
See Research Studies
Even under normal circumstances, factors such as working from home, having a chronic health condition, or caretaking can influence an employer's hiring decision.
In 2018, the U.S. Equal Employment Opportunity Commission (EEOC) secured $505 million for victims of employment discrimination. Because of the additional strain quarantine puts on workers, hiring managers are more likely to view candidates critically during the pandemic; they might assume, for example, working parents will have their attention divided if schools don't reopen.
These concerns have some legitimacy—we know working remotely is an imperfect solution for employees and businesses alike—but that doesn't excuse employment discrimination. If you're applying to jobs during the pandemic, here's what you need to know about illegal interview questions and your rights as a candidate.
What Is Employment Discrimination?
The Civil Rights Act of 1964, Pregnancy Discrimination Act, Americans with Disabilities Act, and various other forms of legislation protect workers in the U.S. from employment discrimination based on the following criteria:
Age

Citizenship status

Disability

Gender

Height and weight

Marital status

Medical information

Military status

Organization affiliation (such as a workers' union)

Pregnancy

Race and ethnicity

Religion

Sex

Sexual orientation
On June 15, 2020, the U.S. Supreme Court also ruled 6-3 that gay and transgender people are protected under Title VII. Additional local mandates could apply as well. If you have questions, look up the city and state employment laws applicable to your situation.
What Interview Questions Are Illegal?
Any question that compels the applicant to reveal protected information is potentially litigious. Here are some common examples:
Do you have kids? If so, what arrangements will you make for childcare during working hours?

Are you planning to start a family soon?

Are you a U.S. citizen? Are you a native English speaker?

Are you a union member?

Do you have any health conditions?

How old are you?

How often do you typically take sick days? Have you had an extended medical leave?

Have you ever filed a workers' compensation claim?

How many kids do you have?

Do you have children learning remotely?

Do you have a partner to help with caregiving?

Have you ever been treated for any mental health issues?

As a woman, can you manage a team of all men?

Are you comfortable working on a team with significantly younger colleagues?
Seemingly innocuous conversations can prompt a candidate to reveal personal information that relates to a protected class. It's okay for candidates to reveal information about themselves if they wish—for example, by talking about moving to the U.S. for graduate school—but doing so could potentially expose them to employment bias or stigma.
---
What do employers look for in remote candidates?
---
"Gray Area" Questions That Are Potentially Litigious
Some questions are illegal in specific contexts. For example:
Do you speak any other languages?
Employers can evaluate your communication skills and ask if you're fluent in other languages if it's relevant to the position requirements. However, it's illegal for an interviewer to only ask this question to people of certain ethnicities, for example, as it could indicate there are inconsistent standards.
Have you ever been arrested?
An employer can't ask about your arrest record, but in some states, they can ask if you've ever been convicted of a crime. Legal protection varies by state, but in general, a conviction on your record won't automatically disqualify you for a job unless the crime relates to the position to which you've applied.
Have you ever declared bankruptcy?
The EEOC doesn't ban employers from asking about a candidate's financial status, and this line of questioning is common for positions that require budgetary discretion. However, it's illegal for an interviewer to ask about personal finances because of your race, gender, disability, or marital status. The same question should be asked of every candidate, regardless of their personal identifiers.
What's your current/previous salary?
The wage gap in New York City amounts to an astonishing $5.8 billion each year, according to the New York Daily News. In a push for equal pay, the New York City Council passed legislation in 2017 that prohibits employers from asking about an applicant's salary history. Other municipalities are likely to follow this trend.
How Should You Respond if an Interviewer Asks an Illegal Question?
There's no "right" way to respond if an employer asks an illegal interview question—your answer should depend on how you feel about the situation and your investment in the role. These three options can help you protect your privacy:
1. Consider the employer's intent.
It's possible the employer asked an illegal question because they infer certain characteristics about you based on your identity. For example, if an employer wants to know if you have children, they might have concerns about your attendance. Rather than addressing the question directly, speak to their underlying concern: "If you want to know if I can meet the attendance requirements of this job, the answer is yes." Then, transition into a different topic or supportive statement.
2. Ask about the relevance of the question to the position.
Maybe you want to remind the interviewer of the professional boundaries in the meeting—or maybe their motive isn't immediately obvious. By asking about the relevance of the question, you can give the employer an opportunity to clarify their position.
3. Politely refuse to answer the question.
If you feel the question is out of line, this probably indicates you won't be happy working with the individual. In this situation, it might be best to assert your boundaries and politely refuse to answer the question.
Interview Prep
The key to coping with any type of interference during an interview is to prepare. Think about how you would respond to these questions if they should arise and practice redirecting the conversation to focus on your strengths.
---
Work with a career coach to prepare for any upcoming interviews you may have!
---