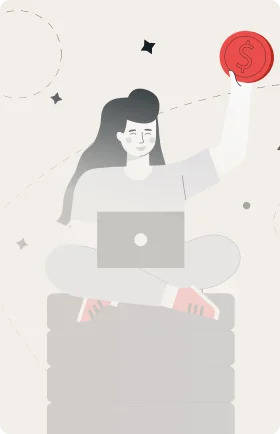 Get Paid to Share Your Expertise
Help shape the future of business through market research studies.
See Research Studies
Networking is the cornerstone of professional success. In the age of online sites like LinkedIn, there are more networking opportunities — and challenges — than ever before. There is no shortage of people you can cold-network with online. There's also the unfortunate potential more people will delete your message or decline to connect.
So, how can you get those valuable contacts you need? The secret is one thing you should say in every cold-network attempt. Once you have that down, you can use several strategies to develop a failsafe cold-network strategy.
Express Appreciation
No matter how benign your cold-network message, you are asking for a favor. It may be to engage in conversation, meet for coffee, make an introduction, or to connect through an online platform. That's why the one thing you need to say is "thank you." Variations include "I appreciate your time," and "I value your contributions."
Gratitude goes a long way — especially when you are asking a stranger to help you out. It may seem like a throwaway line at the end of a note, but it can signal the start of a new professional relationship.
Tips to Cold-Network With Success
Often "thank you" comes at the end of a message, but use your personal style to determine when you want to express gratitude. Apart from that flexibility on the "must-have" line, there are a few recommended techniques and pieces of information that should make up every cold-network message.
Be Concise, Transparent, and Personal
You are contacting a stranger, so there's no need to be shy about why you are reaching out. Identify yourself, state that you have not met, but you'd like to start a conversation. People are busy, so keep it to the point. Include the relevant details about who you are and why you reached out to them.
For example, "I'm Sally Ahmed, a software engineer in Southern California. I attended your talk on Big Data forecasts for the next decade. Do you have time to discuss this further? I want to pivot into Big Data and would appreciate your insight. I thank you for your time."
This message leaves no doubt why Ahmed has sent the message. It has a clear call to action for the contact, plus a pleasant conclusion that expresses gratitude.
Identify a Reason for the Connection
One way to pique the contact's interest is to mention their specific qualifications or recent appearances. It may be flattery, but it also shows you are not contacting random individuals — you want to get in touch with this person! After you've identified their qualifications, state your purpose for sending the message.
"I'm David Alpen, an IT manager in Virginia. I see from your profile you work with cloud collaboration systems. I am developing a project to enhance productivity for virtual teams. I could benefit from your expertise. Are you able to chat? Thank you for allowing me to reach out."
Sometimes you don't have a project in mind, or don't want to impose on another person to have coffee or virtual chat. It is still vital to personalize the note. That way, it's a live connection instead of just another name in a long list of virtual contacts. Further on down the line, there's a greater chance your new contact will remember you for you — not just what they see on your profile. For example:
"I'm Alex Singh, a recent MIT graduate. I am completing an internship with a clean energy startup and looking to expand my network. I see your company has recently developed innovative new green technology. Can I add you as a contact? I would love the chance to hear more about your work or perhaps collaborate with you in the future. Thank you for your time."
This outlines the reason for the message, but doesn't obligate the new contact to take action right away. It leaves the door open for a more in-depth conversation when the time is right.
Focus on the Connection
So, why is it always important to say, "thank you"? Adding to your network is about making a connection between individuals. The process requires that you are bold and reach out to people you don't know. It is important to strike the right tone. "Thank you," helps to establish that tone, especially when it is the culmination of a note that demonstrates you know something about this person. Later on down the line, maybe you can help each other succeed.
---
Check out our webinar on how to network for success.
---