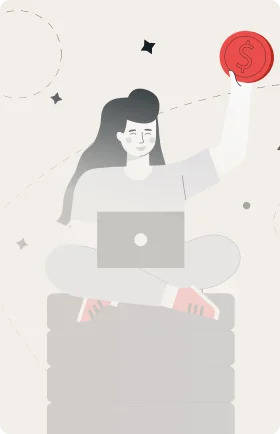 Get Paid to Share Your Expertise
Help shape the future of business through market research studies.
See Research Studies
After a brief rally, index performance is waning. By Monday, July 13, the Dow Jones ended at 0.1%, while S&P 500 dropped to -0.9% and Nasdaq Composite plummeted to -2.1%. But economists are divided: Is this a stealth double-dip or the emergence of a new bear market? With states like California rolling back plans to reopen, the COVID-19 viral pandemic is far from over and the market is volatile.
Under such dire circumstances, how can business leaders protect their company's bottom line?
Can Your Business Survive—Even Thrive—During an Economic Crisis?
Leverage your company's intangible assets.
Boards often fail to recognize the company's intangible assets, which can include trademarks, copyrights, patents, securities, goodwill, equity, data, and other privileges. But intangible assets can be a powerful leverage if you know how to quantify their value. They're also uniquely versatile and easy to scale compared to physical assets—a license, for example, can be sold to more than just one party.
To demonstrate these assets to shareholders and comply with intellectual property (IP) valuation standards, gather metrics and develop a comprehensive assessment with an attorney. You might be surprised to discover new commercial value for your company that otherwise would have gone unreported. According to a 2019 study from Aon risk-mitigation, intangible assets make up approximately 84% of all enterprise value on the S&P 500.
Pursue new investment vehicles.
It's never easy to launch a business, but startups in 2020 are particularly hard hit. If there's room in your budget to invest in stocks, now could be a lucrative time to buy shares in a new firm. Traditional initial public offering (IPO) stock market launches are generally more reliable than special-purpose acquisition company (SPAC) mergers, but there's been a recent surge in blank-check launches, according to The Wall Street Journal. In response to market volatility, entrepreneurs are driven toward SPACs because the transaction is generally faster than standard IPOs and all terms (including the price) are defined from the outset.
As a result, an SPAC merger will be less susceptible to market changes compared to an IPO, and the startup will receive funding as quickly as possible. For entrepreneurs, this could spell the difference between surviving or failing to launch. Analysts at BCA Research say investors should "buy the dip" if stocks drop 5-10%, according to reports from July 7 in MarketWatch.
Tread carefully, though—most IPO and SPAC stocks underperform compared to the overall market, and you may not see returns for years to come, if they even appear at all. When you invest in a startup instead of a business that's more established, understand that initial earnings will likely get reinvested in the company to grow the business instead of paying shareholders.
---
What defines the "new CFO" in 2020?
---
Cut discretionary expenses.
Take a hard look at your company's budget and rate each item by its level of importance. Prioritize any element that drives sales, increases revenue, or improves customer experience.
Most businesses will be able to find expenses that are non-essential, such as:
Paid advertising
Design costs
Promotions
Press releases
Business collateral
Research and development (R&D)
Company subscriptions and business suites
Digital product add-ons (like CCM software)
Travel
Trade shows and conferences
Office perks, décor, and equipment
Property rentals
Employee events
Benefits in kind (BIK)
Paid commuter transport
401(k) matching
Before finalizing any cuts, weigh the cost against the return (ROI). Marketing, for example, is a discretionary expense but a practical necessity for most businesses, at least to some degree.
Although it's painful, many organizations will need to also consider furloughing employees, issuing pay cuts, or downsizing.
Looking Ahead at Long-Term Prospects
The latest World Economic Outlook report shows higher levels of uncertainty in the global market than we've seen for decades. Areas that struggle to contain the COVID-19 virus could face even more disruption. But as a business leader, it's critical to develop a long-term strategy, even if it means adapting the plan to fulfill short-term needs. With an eye to the future, try to stay optimistic. Know that this period will pass, and when it does, you'll be a better leader for having overcome it.
---
Webinar: Columbia University professors Adam Galinksy and Paul Ingram discuss leadership during a crisis.
---