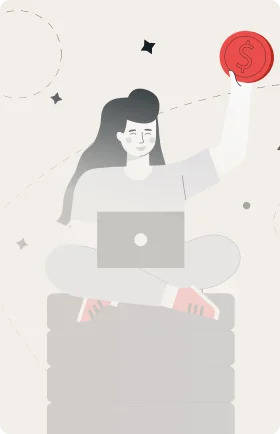 Get Paid to Share Your Expertise
Help shape the future of business through market research studies.
See Research Studies
Executive presence is an essential but hard-to-define quality great business leaders have. It might seem a purely subjective, but there is a general view of what it embodies.
Karen Tiber Leland, founder and author of Sterling Marketing Group, talked about executive presence and its importance in an Ivy Exec webinar. Leland said that a survey of 500 CEOs found that 78 percent of them felt a lack of executive presence could hinder a career.
Leland said a study by the Center for Talent Innovation broke executive presence into three primary categories defining it like 60% gravitas, 32% communication, and 8% percent appearance.
Appearance is not about attractiveness, which is a purely subjective standard. Rather it is essentially about looking put together and ready to tackle the job. In the age of zoom and videoconferencing, it's best to make sure you still dress professionally and are in an uncluttered environment. Appearing disheveled or in an unkempt environment can send the wrong message to those on the call.
Defining Gravitas
The most important quality – gravitas – is a confluence of informed decisiveness, confidence (not arrogance), high emotional IQ, and integrity. Great executive presence means a leader people can believe in, which means the leader must also believe in themselves and the surety of their decisions.
Indecisiveness is not a quality that imbues gravitas. It's hard to lead if you are not sure of what direction to head. A leader with gravitas absorbs information and viewpoints and is able to set a clear vision forward for the company. Business leaders with gravitas do not wait for a perfect world or set of circumstances to move forward. It's easy to find reasons not to do something.
Communicating Ideas
Communication is also an essential aspect of executive presence. If you have a vision, an idea, or a direction for the business to go, you have to convey it to others effectively. Business leaders with executive presence are able to explain the short and long-term reasons for why a decision has been made and to have people buy-in. 
Employees want to be inspired and to believe in where the company is headed; effective communicators can explain the small details while also conveying a bigger, more inspiring picture of where things are headed.
Quotes that Project Executive Presence
Below we share some quotes that embody executive presence and can help business leaders convey a strong sense of confidence.
"The stars will never align, and the traffic lights of life will never all be green at the same time. The universe doesn't conspire against you, but it doesn't go out of its way to line up the pins either. Conditions are never perfect. 'Someday' is a disease that will take your dreams to the grave with you. Pro and con lists are just as bad. If it's important to you and you want to do it 'eventually,' just do it and correct course along the way." – author and entrepreneur Tim Ferris
"The greatest glory in living lies not in never falling, but in rising every time we fall." -Nelson Mandela
"The way to get started is to quit talking and begin doing." –Walt Disney
"Do not go where the path may lead, go instead where there is no path and leave a trail." -Ralph Waldo Emerson
"Confidence comes not from always being right but from not fearing to be wrong." – Peter T. McIntyre, painter and author
"We are all faced with a series of great opportunities brilliantly disguised as impossible situations." – Chuck Swindoll, Christian pastor and radio preacher
Conclusion
A true executive who has a presence has genuine confidence. This means making informed decisions, being able to handle when someone challenges that decision, and willing to course-correct if and when something goes wrong. No one is right 100% of the time, but if you are never willing to push forward and make a choice, you never will know which decision was right and which was wrong. Employees like to feel like they are part of something that is moving forward. Stagnation, false promises, and repeated backtracking can kill motivation and innovation.
Leaders who fear failure are not really striving for success either. This is something the people who work for you will pick up on. It's fairly easy to shoot down new ideas and come up with reasons why something might not work or could fail. 
The world's worriers are protected by inaction; as long as nothing is tried, they are never proven wrong.
---
Are you making the best use of your time? Learn more with Ivy Exec's Career Advice.
---