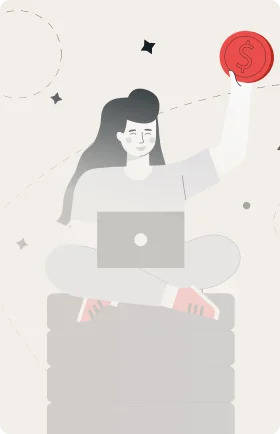 Get Paid to Share Your Expertise
Help shape the future of business through market research studies.
See Research Studies
Does your 2021 include a job search? Approach it like a military campaign. A comprehensive, and successful job search plan needs a targeted attack, review of data to focus on strategies that succeed, and a focus on utilizing every front. Here's how to build  and execute a comprehensive job search strategy.
Document everything
Don't try to keep all your approaches in your head – or simply send resumes and rely on that to be your documentation. You want to document your outreach.
Develop a list of target companies. Then, document who you contacted, for instance, and when. You want an easily viewable record (such as a table or spreadsheet), for several reasons.
First, you may be using several methods, such as responding to job postings, networking, and requesting informational interviews. You want to maintain clarity. Your table or spreadsheet should indicate which kind of approach you used (posting, where the posting was from, informational interview, how you made the contact, LinkedIn activities, and so forth), in addition to who you contacted and when.
Second, each approach will necessitate a follow-up. Thank you notes for interviews, for example, are a must (and a valuable chance to reiterate your key qualifications and enthusiasm for the position). Document when you've sent one. (They should be sent as soon as possible, and certainly within 24 hours of an interview.)
Some approaches may require other follow-ups. What if a networking contact indicates that they may be hiring several months down the road? Document that fact and, yes, get in touch once that time comes. Without a documentation and follow-up strategy that works for you, it can slip your mind.
Third, use your documentation table/spreadsheet to itemize responses. How many responses to job postings are you getting, for example? How many interviews lead to a second (or third) interview? How often do LinkedIn requests for informational interviews lead to one?
Crunch your data on approaches. Find out your most effective strategies. Let's say that COVID has led you to move outside the sector you've traditionally worked in. Are approaches in the new industry working? Are you getting responses? If so, hit the successful strategies harder. If not, it may be time to re-strategize.
Organize and track your application assets
Every job search includes multiple application assets, such as resumes and cover letters. Each one should be customized for the specific position.
Your table or spreadsheet should include when you sent a resume and cover letter.
Best practices include creating a file for each resume and cover letter sent, by the name of company or person to whom it was sent. If you receive a request for an interview, it's a good idea to review your resume and cover letter before the interview takes place. You want it to be immediately findable.
It's not uncommon to work with several different resumes, so you also want to effectively organize the different types your job search plan calls for. If you're transitioning among sectors, for example, you may have resumes tailored to your former sector and resumes tailored to the new one. As a result, you need to organize resumes by sector. The purpose is to efficiently direct your search. If you see a job posting in the sector you're aiming for, for example, you can utilize the resumes you've already developed for that sector to serve as templates, which you then customize according to the job posting.
Round out your strategy by updating your LinkedIn
Searching and responding are, of course, two crucial elements in a job search. But there are many more! Sit and review what else you need to do to land a job in 2021.
One possibility is revamping your LinkedIn profile (or creating one if you don't currently have one). Don't, don't, don't neglect LinkedIn. You need an active and up-to-date LinkedIn profile if you're in the job market. Many Human Resources personnel and recruiters use LinkedIn. Not only that, but many of the people you'll contact will look you up on LinkedIn.
Make sure that your headline reflects your current position. Refer back to your resume to highlight specific achievements and successes.
Use your time wisely
Above all, plan to use your time effectively. Set aside a specific number of hours per day (or week) to search for positions, for example. Once those hours are done, move to other (non-job-search-related) tasks. You don't want to fall into the trap of hours of searching that drain your energy.
When the time you've determined to spend is up, reward yourself. The reward could be a chocolate bar, a workout, or a streaming new movie. The point is to keep yourself in a positive frame of mind – and ready to leap into job-search activities again tomorrow.
Send your resumes and cover letters as soon as possible. When the unemployment rate is high, as it currently is, job-seekers need to use every advantage – and a timely resume can be one.
If you're planning a job search in the new year, strategize things to document, how to organize and track application assets, and create a plan of attack.
---
Need help in your job search? Try our coaching services!
---