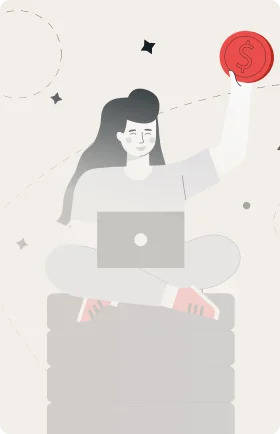 Get Paid to Share Your Expertise
Help shape the future of business through market research studies.
See Research Studies
Performance reviews today have developed a reputation of doing more harm than good. 
It's hard for workers to feel the standard performance review accurately, fairly captures the work they've done over the course of a year. That's likely why more than half of employees believe that annual reviews are inaccurate, and a similar majority say they don't feel motivated by them. 
For as much reason as employees have to dislike ineffectual performance reviews, given their pay and ability to be promoted often depends on them, it's not only workers dissatisfied with the process. A full 95% of managers report they're "unhappy" with traditional performance reviews, too.
In short, it's well past time that performance reviews got a serious makeover. We heard from experts about the four key things you should be doing as a leader to update the annual review process at your company.
1. The cadence of performance reviews must change — as proven particularly by this COVID era.
Rather than an annual review that feels rigid and one-sided, performance reviews should be cut up into frequent feedback sessions that happen throughout the year, Martijn Vollmuller, Director of People and Culture at Epos Now, said. 
"My biggest tip for conducting effective performance reviews is to make the shift from annual or quarterly reviews to monthly reviews," he said.
"As more and more businesses are operating on a remote or hybrid model, there is less transparency and open communication in the workplace. Because of this, employees may worry that their supervisor or manager does not see how hard they work daily. This could result in them being overlooked for promotions and career advancement, which could lead to businesses not retaining their star employees."
2. Performance reviews should incorporate both quantitative and qualitative data.
As Daivat Dholakia, VP of Operations at Essenvia, has observed, more companies are expanding what aspects of performance they focus on "instead of just looking at specific numbers like direct sales, which I think is great."
"If you only evaluate a person on their direct achievements, you fail to recognize all of the other ways they contribute to the team and the company," he said. "Performance reviews that are stiff in their evaluations fail to examine the whole picture, like how well an employee leads, the positive attitude they bring every day and the extra time they spend helping their coworkers."
It's high time that soft-skill contributions like these were better rewarded, Jared Pobre, Co-Founder of Caldera + Lab, added.
"Qualitative performance reviews should factor equally with the quantitative assessment when measuring a remote employee's productivity," he said. "While qualitative metrics are subjective, they are the intangibles that drive value down the road. Looking at a team member's overall performance and how it adds to your objectives is essential in gauging their actual success rate."
3. They should be two-way systems of feedback.
Rather than managers simply reviewing and scoring their direct reports, companies should expand outside of this kind of hierarchical system, Anjela Mangrum, President of Mangrum Career Solutions, said. 
"I've observed successful employers today being keen on using performance reviews as opportunities to gather constructive criticism about their leadership," Mangrum said.
"Heading a business or a senior-level position is a learning process in and of itself, and your employees are a great source to gain some perspective on how to do better professionally. It can also provide you with insight on how you can better facilitate their day-to-day at the office and provide the resources and training they need to increase productivity."
4. Rather than treating performance reviews like static report cards, leaders should treat them as a space for active listening.
Listening is, as Caio Bersot, Communications Manager at Rank-It.ca, puts it, "the most important part of a performance review."
"Whether positive or negative, people have their reasons for what they do, so being a manager who listens is the first step for an effective performance review," he said. "It's also important to ask people questions related not only to their last review period, but also to the future. It's great to learn from the past, but it's essential to provide people with a sense of future and continuity. People like to know their managers are ambitious and that management has big plans for their future."
At the end of the day, performance reviews "are not an opportunity to display power or be inquisitive," he added. "A manager's job is to support their team with everything they need to succeed. This is how a manager succeeds."
---
Find more leadership advice on the blog.
---