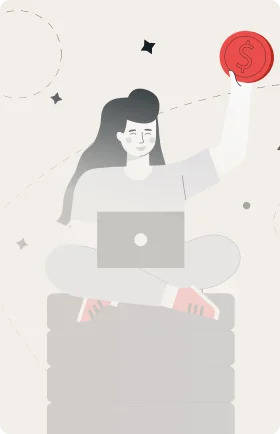 Get Paid to Share Your Expertise
Help shape the future of business through market research studies.
See Research Studies
Applicants consider EMBA programs for a variety of reasons, and career progression is the ultimate goal, no matter how one defines that.
The ESSEC & Mannheim EMBA program is an internationally ranked EMBA program that prides itself on not only its value during one's studies, but on its far-reaching valuable alumni network, strong peer relationships, and the ability for students to immediately apply their education to their current careers.
From alumni testimonials to tangible positives presented by the faculty and staff within ESSEC, you will learn more about why this degree can advance your executive reputation within your current role, or in new positions when armed with the ESSEC toolkit.
Why ESSEC & Mannheim EMBA?
With its internationally ranked program and global focus, the ESSEC & Mannheim EMBA is an eighteen month investment for individuals looking to expand their leadership skills, both as singular executives and as members of a group. The program fosters executives who have specific projects and goals in mind, or have also hit personal glass ceilings and want to advance beyond their current roles.
The partnership between ESSEC & Mannheim brings together two of Europe's top business schools, providing individuals with mentors and faculty who specialize in a variety of leadership, management, and business logistic courses, with globally relevant business acumen. As executives grow individually, they'll also grow within the cohort and alumni network, and learn business intricacies with a complex, global outlook.
The EMBA experience also consists of an intentionally diverse group of participants and professors. The faculty and staff work to ensure international leadership and development, and the ESSEC & Mannheim numbers back this up: the average cohort is forty percent women, with an average of fifteen years of executive experience among the students and over 20 nationalities; the admissions committee seeks the right participants, from varied backgrounds, and ensures each student knows why they want to pursue an EMBA.
Two Format Options, One Valuable Education
The ESSEC EMBA programs layout offers two choices for executives looking to expand their career options and earning potentials.
The Weekend format is an ESSEC EMBA with a focus on entrepreneurial skills and innovation, and the Modular format, the combined ESSEC & Mannheim EMBA, focuses on executive leadership. No matter the specifics of a given participant's career goals, there are options for your specific fields of study, and with planning and time management, executives are able to immediately apply what they learn to their given business fields while working toward EMBA certification.
Course Overviews
The ESSEC & Mannheim EMBA requires a commitment to residencies, six days every six weeks, which can be balanced and scheduled alongside one's current career positions. The courses cover a variety of subjects, and, with a group methodology, executive participants develop their own skills as well as learn how to develop ideas within a team framework. By the end, students will have a strong knowledge of various business and leadership subjects, designed to foster personal development with a diverse, ethical core.
A Technological Focus
In addition to sustainability, The ESSEC & Mannheim EMBA brings participants to the forefront of modern data analytics and AI. By the end of the program, executives will have a stronger grasp of how today's technology shapes business practices and successes, even if they don't have a background in computer science or technological resources. An EMBA from ESSEC & Mannheim provides awareness and anticipation of how new developments shape international business, and strengthens executives in their ability to adapt to changing virtual and web-based decisions and practices.
Career Development
Naturally, going into an EMBA means you want to develop your skills and earning potential. How does the ESSEC & Mannheim EMBA program do this?
Both during and after one's time in the ESSEC & Mannheim EMBA, you have access to a valuable network of 75,000 alumni, online alumni groups, international chapters and clubs, and access to experienced coaches for any avenue of business and personal development you may need. The return on investment is shown to include an impressive fifty-four percent salary increase, post-graduation. By committing to ESSEC & Mannheim, your education and connections will only grow, even well beyond the courses.
A Social Focus
The ESSEC & Mannheim EMBA emphasizes the changing nature of business in today's world. While business success is key, participants will learn skills with a sense of ethics and sustainability. As Academic Director Junko Takagi notes:
"The program emphasizes the importance of sustainable management by taking an ethical, social and environmental approach to current and future challenges. By the end of the program, participants gain a greater understanding of themselves, their values and skill sets and how they can bring these elements together to become a more effective leader. In order to achieve this, participants benefit from personal development support, which includes individual coaching sessions, career advancement workshops as well as networking events."
Participant Testimonials
In this interview with alumna Indra Rudava, prospective participants can see just how inclusive and valuable an ESSEC & Mannheim EMBA can be. Even though Rudava came to the program with a very specialized background in marketing, the courses helped her explore and learn in close-knit, interactive, and global projects:
"I was impressed by the school's values and teaching methodology, which seemed interactive and group-focused, as well as the program's international focus, with diverse classes and international professors. I was impressed by the required residencies abroad and the modules shared between the French and German campuses."
Another ESSEC & Mannheim alum, Marie Hernigou, has a background in engineering, but used her education to advance herself in technical services for B2B clients, and the entrepreneurial focus of the ESSEC & Mannheim program was a selling point:
"I chose the program based on a recommendation from a colleague who'd recently completed it and also for its social and entrepreneurial spirit. As someone who loves traveling and working in diverse environments, I was also excited by the opportunity."
For prospective ESSEC & Mannheim applicants, Hernigou notes:
"I would advise applicants not to define specific goals for the program but to go for new adventures and to open new doors.
And once you start the program, organization is key."
Learn More
The ESSEC & Mannheim EMBA has two tracks, one based in Europe, and one based in Asia-Pacific. While the study outlooks are similar, the time commitments and module layouts are different, and participants should look at their current career and personal commitments as they look to schedule their studies. Participants will have access to a variety of tools to shape their career progressions, from valuable mentorship opportunities, global business awareness, and a worldwide network with alums in a variety of fields and specialties.