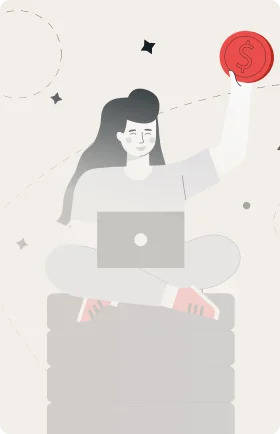 Get Paid to Share Your Expertise
Help shape the future of business through market research studies.
See Research Studies
If you're a manager, you've already advanced further than many people do in their careers.
But if you have leadership ambitions, you may wonder how you can advance from manager to executive. 
This promotion won't be the same as the ones that led you to your managerial role. There's no guarantee that even the most successful managers will become executives. What's more, there is no guarantee that successful managers will become effective executives. 
For instance, a company puts considerable time and resources into preparing managers to become executives. However, the organization still saw a 50 percent fail rate when these managers-turned-executives headed up their first business units. 
What is the disconnection between manager and executive? 
Bob Dunham of the Institute for Generative Leadership explains that executives, in comparison to managers, must do the following:
"Develop effective managers, not just lead teams by themselves,"

"Fulfill their responsibility for the culture of an organization, and" 

"Lead into a changing future, to create new value, and to innovate."
So, what qualities and understanding do would-be executives need to successfully transition into this type of role?
? Start exuding "executive presence" right now.
The difference between a great manager and a successful executive is that elusive "executive presence." 
"'Executive presence' is a multifaceted lens through which managers can view themselves and then be intentional about improving. It includes first impressions, interpersonal communication skills, body language, effective listening, effectively maneuvering through office politics, and exuding authentic charisma," Barbara O'Malley of Exec Advance LLC told Forbes.
So, if your goal is to be promoted to executive, develop your executive presence in your managerial role. The idea isn't to become someone you're not but rather to adopt and hone executive qualities that feel natural to you.
? Build relationships at your organization.
Manager is successful in their role because they perform their responsibilities effectively. They are often tasked with a defined set of expectations that they then achieve. 
An executive's job is more ambiguous. They must identify problems and then articulate plans to remedy those concerns. 
This is why it's so important for executives to have strong internal and external networks. If you don't understand what your company's current and future problems might be, then you won't be able to offer the insight required to be a successful executive. 
"Assuming promotions happen naturally, amazing people may lead well functionally but fail to position themselves for the executive trajectory. Power, politics, and relationship capital is often much more important. Many clients come to coaching assuming they have to go to grow when the reality is that they haven't made strategic moves internally," said Jodie Charlop of Exceleration Partners.
? Become a coach to your team members, not just their boss.
Executives help others lead, while managers simply lead. So, if you want to build your executive-level skills, develop your coaching proficiency. How can you help everyone you manage to develop their potential? What kinds of projects can you offer them that will help them become their best selves? 
"Learning how to coach can help you get better results from your team, and this increases your productivity. Managing up can help you more clearly understand what is needed for you to get to the executive level. Both skills can be catalysts to bring you to the next level in the executive space," said Clara Angelina Diaz-Anderson of ClaraFying Coaching and Consulting told Forbes.
? Plan long-term for moving into an executive position.
If you haven't told leaders at your organization about your executive intentions, they may not know your goals.
In turn, they won't be able to help you build the skills and opportunities that will help you move from point A to point B. 
"If you have a clear goal for your career, let it be known. Ask your immediate supervisor to craft a skill plan for you on exactly what you need to do to get to the level you want. Then start executing. It will take a combination of building relationships, professional training, results you've achieved, and lots and lots of emotional intelligence," said coach Sandi Leyva.
At the same time, you want to start considering who might be able to fill your managerial role once you're promoted. Unfortunately, some organizations may be wary of promoting you if they don't have someone who can fill your role. 
"Sometimes, you're the only person in the company who can do your current job, making leadership hesitant to promote you. That's why it pays to train someone to succeed you. If you train one or two people to do your job, you're not making yourself obsolete; you're making yourself available for promotion," we wrote in a previous article.
Advancing from Manager to Executive
Moving from manager to executive is a leap many professionals want but not everyone can make it successfully.
Ultimately, executive roles are about developing leaders, building an organization's culture, and finding ways to innovate. So, if your goal is to become an executive, you need to prepare for the ambiguities and strategic planning inherent in this complex position. 
One of the best ways you can ensure you're on track to become an executive is by working with one of Ivy Exec's coaches. Executive coaches can identify the skills you need to develop and the strategies you need to undertake to reach your career objectives.