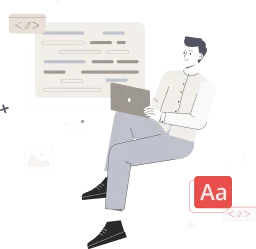 3 Secrets To Building Your Career Through Networking On LinkedIn
About the class
- Are you thinking of making a career change and know that LinkedIn can help but are not sure where to begin?
- Are you wondering how to build your network on LinkedIn?
- Are you unclear on how to go about building a network on LinkedIn in the correct way?
If so, this webinar is for you.
Why LinkedIn?
LinkedIn is the world's largest online professional network. It has over 700 million users with over 260 million active users every month and is growing every day! At the same time, about 40 million users use the platform to search for jobs. What's more, about 3 people get hired every minute, according to LinkedIn statistics.
Whether you are looking to find a new job or a complete career change, LinkedIn is the single best place to do it. It is estimated that 80% of the members of LinkedIn are decision makers which means that these are people who can help you to advance your career.
What you will learn:
- 3 simple things you can do to help grow your network on LinkedIn in a way that feels organic and authentic to you
- What to say when reaching out to potential connections on LinkedIn
- How to build your own network of business professionals and make the right type of connections
- How to present your talents, skills and experience in a way that shows you at your best
About the Presenter
Yvonne Akinmodun is a certified Executive & Career Coach and her passion is working with people to help them realise their full potential. Prior to becoming a career coach in 2017, she was a full time HR consultant from 2009. Prior to 2009, she worked as a HR Director for a large housing organisation in London along with holding several other senior HR roles across a range of sectors.
As a career coach, she has appeared in career podcasts, been interviewed on radio and written articles about leadership and career coaching. She coaches professionals and executives to take charge and manage their careers which often includes developing their career confidence on a one to one or group basis.
She helps her clients strike the balance between empowering their own job search while motivating them to follow their true vocation.
Her career coaching involves using the proprietary Authentic Vocation™ system. With the system, she is able to help her clients turn confusion into clarity and find the career they were born to do and help them make a successful transition from one career or job to another in the shortest time possible.