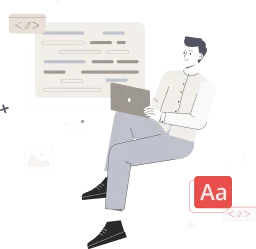 Executive Presence in the Modern Workforce: How to Inspire, Empower, and Influence
About the class
Leadership is an essential component of success. But what does it mean to be a great leader? Take a second and think of a great leader that you look up to - it can be a historical political figure, an executive that inspires you, or even a fictional character. What makes them great? It could be a combination of many traits - speech, look, way of helping others, but all those traits can be summarized as - Executive Presence and Influential Leadership.
When you have executive presence, you exude poise, confidence and overall respect. But establishing your executive presence doesn't just happen. It is a deliberate act that elevates your influence and personal branding. By leveraging those elements, you can let everyone in your sphere of influence understand what you have to offer that's distinct from others. Successful leaders are highly effective influencers. The ability to influence people - to motivate, energize, and direct them in the quest for strategic goals - is so integral to the definition of leadership as to be virtually synonymous with it. And to be a successful leader, you need to be conscious of your actions and know how to shape and influence organizational culture.
Watch this virtual session, led by our two experts, Cesar Salas, Head of HRIS Implementation Americas at A.P. Moller-Maerskas and Milton N. Green, Jr., SPHR/certified Change Consultant, Sr. Human Resources Business Partner at TuSimple, as they discuss how the future looks for the executive leadership, and what changes need to be adopted in order to be a successful and influential leader.
About the Presenter
Cesar Salas
Head of HRIS Implementation Americas @A.P. Moller-Maersk
Cesar is a Global Human Resources Executive working for A.P. Moller-Maersk, a global Transportation & Logistics company. Before this role, Cesar has worked in Human Resources executive leadership positions in Fortune 100 companies in the Information Technology, Life Sciences, Logistics, and Consumer Products industries in the Americas, Europe, and Asia regions. Cesar is an Industrial Engineer, holds an MBA, and is currently pursuing a Doctor in Business Administration degree with Maastricht School of Management in the Netherlands.
Milton N. Green, Jr.
SPHR/certified Change Consultant, Sr. Human Resources Business Partner @TuSimple
Milton N. Green, Jr. is a senior human resources executive with over 25 years of experience in all aspects of human resources from recruiting to employee relations; from sexual harassment to AAP/EEO programs; from leadership development to people strategy; from legal strategy to expert witness; from M&A to product liability.
He has worked in multiple industries including: Auto finance, government contracting, oil & gas, management consulting, Big-4 accounting, publishing & advertising, manufacturing & distribution, international, healthcare, start-ups, fin-tech, AI, call centers, higher education, public companies, private companies and nonprofits.
He has been an independent consultant & business owner working with gang services, public companies, private companies, nonprofits and small business entities helping them develop policies, practices, procedures and employee handbooks among other business media & internal communications.