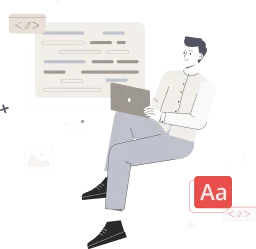 How to Use Your Failures to Market Yourself
About the class
Throughout our careers, we will experience a volatile nature of highs and lows. The highs represent the positive experiences such as the promotions, raises, and achievements that we have obtained throughout our careers. The lows represent the missed deadlines, failed deals, demotion, and termination that we have endured throughout our careers. In this career rollercoaster, we are constantly answering the following question: Who gets the credit when things go well? Who gets the blame when things go wrong?
We constantly promote our achievements but rarely spend time addressing the lessons learned from our failures, let alone draw inspiration from them. Although we love to focus on our career highlights, there are some valuable lessons we can use to cultivate a productive career through our failure. As we continue to learn from our mistakes, we can use these lessons as a promotional tool to market ourselves. In this webinar, we plan to explore different ways we can market ourselves. By the end of our discussion, we will:
1. Understand what is a rejection resume
- Define a rejection resume
- Traditional resume vs. Rejection Resume
- How to Write a Rejection resume
2. How to Use a rejection resume
- You can use the rejection resume to market yourself (LinkedIn)
- You can use this rejection resume to find better opportunities (job search)
- You can use this rejection resume as a 1-2 page ledge to organize your strengths/weaknesses
About the Presenter
Eli Joseph is an author, educator and public speaker who currently serves as a faculty member at Columbia University. Dr. Joseph is also a partner and medical examiner at ExamOne, a Quest Diagnostics company. He is the author of the forthcoming book entitled "The Perfect Rejection Resume."
In 2015, Eli obtained a Bachelor's degree in Mathematics from Queens College, City University of New York. In 2016, he completed his Master's Degree in Business Administration from Brooklyn College. In 2019, Joseph completed his Doctorate degree in Business Administration from Felician University, becoming the first-ever graduate to complete the curriculum at the age of 24.