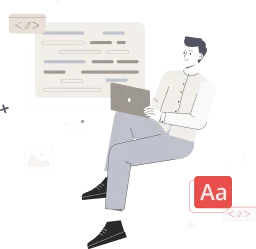 Women in Leadership – Leading with Strength & Impact to Change Bias Against Women Leaders
About the class
Gender is clearly correlated with profitability, but women remain underrepresented in Corporate America with only 7.4% leading Fortune 500 companies.
In this webinar, diversity & inclusion experts, Dr. Candice Bledsoe and Ana Rodriguez will review specific examples of bias, share their own experiences, while discussing research-backed recommendations for what to do to combat these biases and proposing actionable steps toward a more equitable workplace.
During this session, Dr. Candice Bledsoe and Ana Rodriguez will cover:
The 6 common biases women experience at work, and provide tools and strategies to help overcome them.
Research from leading experts on gender, diversity, and inclusion to help you design specific solutions and recommendations.
Scenarios that contribute to building an inclusive culture in teams and organizations.
A framework for understanding why these discussions are so important.
Forward-thinking companies know the future of leadership is female. Join us for this dynamic and important conversation.
About the Presenter
Dr. Candice Bledsoe is an internationally recognized expert in the areas of leadership, innovation, and diversity and inclusion. She is the executive director of the Action Research Center in Dallas, Texas and holds faculty appointments in the Cox School of Business, Simmons School of Education and Hunt Institute of Humanity in the Lyle School of Engineering at Southern Methodist University. The United Nations honored Dr. Bledsoe with the UN Global Leadership Award for Sustainable Goal 4: Quality Education in 2020 for her tireless efforts to increase access to education and school enrollment rates at all levels, particularly for girls. She is the recipient of the 2013 SMU Women's Symposium Profiles of Community Leadership Award.
Ana Rodriguez is a nationally recognized diversity and inclusion advocate, organizational strategist and trainer. A visionary leader, Rodriguez dedicates her life to helping minority leaders realize their potential and the potential presented by rapidly changing demographics, and working with organizations to access, nurture and grow a multi-cultural talent pipeline. Ana is a subject matter expert in cultural formations, Latino identity, demographic shifts, cultural intelligence, diversity and inclusion, and civic engagement. Since 2017, Rodriguez has served as the Managing Director of the SMU Cox Latino Leadership Initiative, the country's only executive education program focused exclusively on cultivating and growing today's and tomorrow's minority business leaders.